Smart technologies are taking over our homes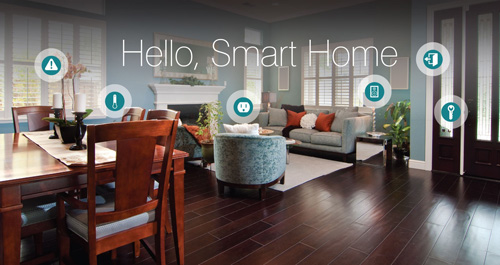 With the fast development of automation technologies, systems for climate, lighting and security become more and more intelligent, allowing you to easily and reliably operate from smart phone, tablet or even your watch. From any point of the world you can give access to visitors in your home or villa, control the heating, let your guest enjoy their stay immediately they enter. You can even heat the pool in your villa and be ready for a pool party as soon as you get there. Smart home technology adds convenience, comfort, and peace of mind.
According to IHS Markit around 80 million smart home devices were sold globally in 2016, this is 64% more compared to the previous 2015. Another analysis conducted by Persistence Market Research shows that the smart home solutions market was estimated to value US$ 37.2 billion for 2017. The value is projected to reach US$ 164.8 billion in 2025, which means the market is expect to grow by a whopping 20.4 percent.
The lighting solutions segment is the one expected to grow the most, followed by an increasing interest in surveillance and home security systems. Interestingly, a research conducted among Twitter users shows that most people are not really aware of the possibilities that come with the current smart home solutions. The survey shows that about two-thirds from the Twitter users knew that they can control their lighting, whereas only two per cent of them were aware that your oven can actually help you get creative ideas for your next meal.
Even though many people believe smart control can be truly beneficial for households to reduce their energy consumption, it is surprising that the idea is not popular among many. Nevertheless, data shows that smart technologies will only become more accessible and more attractive to the general population.
At Pro Smart, we believe that smart home solutions will become indispensable part of everyone's daily live. We are committed to bring efficient, reliable and secure solutions to people all around the world at minimal costs. We bring comfort and ease to your home, and support actions towards more environmentally friendly energy solutions. Do not miss out to check our range of products that can help you save from your bills and bring easy access control for your home or villa.
We develop inspiring products of high value for our customers
- Pro Smart Ltd.